Intellinx Launches Healthcare Solution
Boaz Krelbaum
Intellinx Co-founder, CTO and US General Manager
Intellinx





Intellinx Ltd., the innovative leader in enterprise fraud management has announced the general availability of its healthcare solution which ensures patient privacy and compliance with HIPAA and other government regulations.

The Unpaid Summer Intern that Could Cost You Millions
Christopher Zannetos
President and CEO
Courion

Courion recommends now that Labor Day has come and gone, companies take a close look at a common access risk factor that may be leaving them vulnerable to a data breach: abandoned accounts.

Roundtable


The need to track the actions of users inside a company has greatly increased the amount of data that entities must collect to ensure a complete view of all activity.


Jim Pflaging
President and CEO
SenSage
More Roundtables > >


Solutions
Scalable E-Discovery Through The Cloud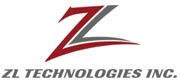 ZL Technologies, the leader in archiving, records management, and e-discovery software for large enterprises, has expanded its flagship product Unified Archive (UA) as a software-as-a-service solution (SaaS) through a close partnership with SunGard Availability Services.

More Solutions > >
Success Story
Food Retailer Eradicates Manual Spreadsheets

Trintech, a leading global provider of integrated software solutions for the Last Mile of Finance, has released this case study illustrating how international food retailer Delhaize Group has implemented its AssureNET GL software for financial process compliance.

More Success Stories > >