Editor's Bookshelf
XBRL for Dummies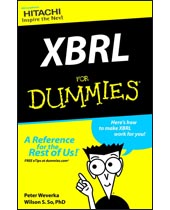 With the recent mandate by the Securities and Exchange Commission regarding the application of XBRL, knowing how to use this business reporting language is now a primary business imperative.
More Bookshelf > >


Rapid Data Extraction in the Field





MSAB, a leader in forensic technology for mobile examination and pioneer of XRY has announced the release of its Tablet technology, a ruggedized, portable digital forensics tool ideal for real time evidence gathering in the field.

Worn on the Sleeve
Andrew Serwin
Global Privacy and Data Security Practice Group Partner
Morrison & Foerster

Watches that monitor sleep quality. Skullcaps that gauge head injury. An infant bodysuit that sends temperature and breathing updates to a mobile device. . .

Roundtable


The need to track the actions of users inside a company has greatly increased the amount of data that entities must collect to ensure a complete view of all activity.


Jim Pflaging
President and CEO
SenSage
More Roundtables > >


Solutions
Scalable E-Discovery Through The Cloud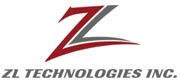 ZL Technologies, the leader in archiving, records management, and e-discovery software for large enterprises, has expanded its flagship product Unified Archive (UA) as a software-as-a-service solution (SaaS) through a close partnership with SunGard Availability Services.

More Solutions > >
Success Story
Banco Volkswagen Adopts SAS Credit Platform

SAS is Bank Volkswagen's new supplier for operations support solutions. Volkswagen Financial Services AG´s Brazilian subsidiary will adopt SAS Real-Time Decision Manager and SAS Enterprise GRC Support in an effort to improve credit policy enforcement, workflow analysis and credit disbursement.

More Success Stories > >