Stem the Onslaught of System Wide Attacks
Mark Bower
Vice President of Product Management
Voltage Security





"By introducing this service, American Express confirms that contemporary data-centric security approaches are necessary to stem the onslaught of system-wide attacks..."

How CIOs Can Drive Innovation
Christian Hagen
Partner, Strategic Information Technology
A.T. Kearney

Our most recent research on IT innovation yielded some telling results. On average, a scant 14 percent of IT budgets were earmarked for innovation, and only 23 percent of organizations in our study report very positive results from their IT innovation efforts.

Roundtable


The need to track the actions of users inside a company has greatly increased the amount of data that entities must collect to ensure a complete view of all activity.


Jim Pflaging
President and CEO
SenSage
More Roundtables > >


Solutions
Scalable E-Discovery Through The Cloud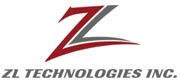 ZL Technologies, the leader in archiving, records management, and e-discovery software for large enterprises, has expanded its flagship product Unified Archive (UA) as a software-as-a-service solution (SaaS) through a close partnership with SunGard Availability Services.

More Solutions > >
Success Story
Banco Volkswagen Adopts SAS Credit Platform

SAS is Bank Volkswagen's new supplier for operations support solutions. Volkswagen Financial Services AG´s Brazilian subsidiary will adopt SAS Real-Time Decision Manager and SAS Enterprise GRC Support in an effort to improve credit policy enforcement, workflow analysis and credit disbursement.

More Success Stories > >