Internal Audit Case Study Competition
Cindy Fornelli
Executive Director
Center for Audit Quality





The Center for Audit Quality (CAQ) applauds the winners of the Internal Audit Case Study Competition, held at the Los Angeles Athletic Club on October 23, 2014.

Worn on the Sleeve
Andrew Serwin
Global Privacy and Data Security Practice Group Partner
Morrison & Foerster

Watches that monitor sleep quality. Skullcaps that gauge head injury. An infant bodysuit that sends temperature and breathing updates to a mobile device. . .

Roundtable


The need to track the actions of users inside a company has greatly increased the amount of data that entities must collect to ensure a complete view of all activity.


Jim Pflaging
President and CEO
SenSage
More Roundtables > >


Solutions
Scalable E-Discovery Through The Cloud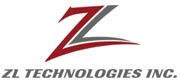 ZL Technologies, the leader in archiving, records management, and e-discovery software for large enterprises, has expanded its flagship product Unified Archive (UA) as a software-as-a-service solution (SaaS) through a close partnership with SunGard Availability Services.

More Solutions > >