News


< Back
Compliance : Sarbanes Oxley : Data Governance : Security
Rapid Data Extraction in the Field

Real Time Evidence & Intelligence Gathering Capabilities Will Provide Users with a Tactical Edge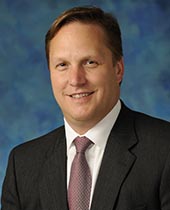 Glenn Hickok
President, U.S. Division
Micro Systemation


MSAB, a leader in forensic technology for mobile examination and pioneer of XRY has announced the release of its Tablet technology, a ruggedized, portable digital forensics tool ideal for real time evidence gathering in the field. The Tablet will offer users world class speed and power combined with ease of use in conducting digital forensics investigations on the front lines of law enforcement.

"Tablet's design is based upon feedback from our law enforcement customers—it brings together the power of MSAB's digital extraction and examination capabilities into one compact and easy to use handheld platform," said Glenn Hickok, President of MSAB Inc. "Tablet will provide both unparalleled speed in access to new devices, chipsets and apps, while enhancing mobility for investigators working in the field."

Tablet offers a touchscreen interface based on MSAB's XRY extraction engine. It enables users to perform logical data extractions in minutes. The speed that Tablet offers users coupled with its mobility it affords will allow for more rapid triage of data and actionable intelligence while in the field on its large 11" display. It also allows for customizable workflow configurations that enable administrators to structure access for a wide array of users for organizations of any size.

"While complex cases and devices will always require the use of highly trained personnel, the Tablet is designed to enable a wider range of law enforcement officers and investigators to conduct successful digital forensics investigations from anywhere," added Hickok. "By bringing together a number of valuable capabilities into one flexible form factor and by making it incredibly easy to use, XRY Tablet will act as a force multiplier for law enforcement agencies of all sizes."

Tablet offers a highly powerful search function and easy use of graphics, allowing for specific extractions of data to be displayed. The extraction produced by Tablet contains a forensically secure XRY file containing all data found on the device.

MSAB's XRY has been successfully proven in courts of in over 60 countries around the world.