News


< Back
Compliance : Sarbanes Oxley : Whistleblower : Sarbanes Oxley
OCEG Forms Panel to Set Standards for Whistleblower Hotlines

July 22, 2005 03:30 PM
Members Include Global Fortune 500 Companies, Leading Ethics and Compliance Solution Providers, and Higher Education Institutions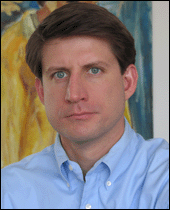 Scott Mitchell
Chairman and CEO
OCEG



The Open Compliance and Ethics Group (OCEG), a nonprofit consortium of some of the most respected companies, nonprofits, business leaders and academics in the world, has announced the formation of its Hotline Working Group, a panel that will document a global set of open standards for whistleblower hotlines/helplines.

The objective of this initiative is to help organizations address the evolving requirements for hotlines and to help create more effective hotlines that address issues before they become larger problems.

Initial members include Archer Daniels Midland Company, Ernst & Young, Staples, Wal-Mart Stores, Qwest Communications, and nonprofits such as Catholic Heath Initiatives and the Texas University System. The working group will be co-chaired by the CEO?s of three leading hotline vendors: EthicsPoint, Global Compliance Services (GCS) and The Network, Inc. The Working Group will publish an exposure draft later this year for public comment.

?Over the past 24 months, OCEG has documented end-to-end process standards for governance, risk, compliance and ethics management systems,? says Scott L. Mitchell, Chairman and CEO of OCEG. ?This working group will build on that success and begin the journey of developing specific operating and technical standards for whistleblower hotlines.?

?This work will deliver value to the marketplace by making it easier and less expensive to manage, benchmark and evaluate the effectiveness of whistleblower hotlines,? adds Mitchell. ?It will provide a real opportunity to integrate these hotlines into other enterprise systems such as case management, human capital, and learning management systems.?

Leveraging the array of the panel?s expertise, the group will work to provide guidance regarding best practices that organizations of all types, sizes and sectors can implement.

Specifically, they will define and communicate:
a common Code of Conduct for hotline vendors and departments to follow
core practices and performance indicators that all organizations should expect to measure and manage as part of an effective hotline/helpline
technology and data interoperability standards to help integrate hotline/helpline systems with the enterprise architecture
"It is exciting to see organizations across all sectors partnering with some of the leading hotline providers to advance standards that promote integrity,? said David Crawford, of the Texas University System. ?This offers a great chance to bring bright and engaged business leaders in the ethics and compliance realm together to promote best practices.?

?We recognize that ?one size? never fits all organizations,? said David Childers, CEO of EthicsPoint. ?However, defining these core business practices and indicators will provide a baseline from which all companies can develop their specific systems and a basis for comparing effectiveness.?

"We believe that with OCEG?s unbiased, nonprofit forum and the incredible participation by its member companies we can quickly create a comprehensive set of global hotline standards that all types of organizations can easily adopt and deploy," said Dennis Muse, CEO of Global Compliance Services. ?We are excited to begin this effort?

About the Open Compliance and Ethics Group (OCEG)
OCEG is a not-for-profit organization that provides a framework (the OCEG Framework) for integrating governance, compliance, risk management, and integrity into the tangible practice of everyday business; drives adoption of the Framework through a multi-industry, multidisciplinary coalition; and provides a community of practice for the exchange of information, tools, benchmarking and feedback for continual improvement of the Framework. For more information on OCEG and the OCEG Framework, visit www.oceg.org.