News


< Back
Compliance : Sarbanes Oxley : Governance : Sarbanes Oxley
CEI CALLS FOR REPEAL OF SARBANES-OXLEY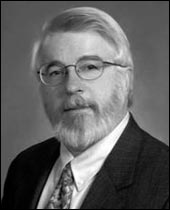 Fred Smith
President
Competitive Enterprise Institute



As entrepreneurs come to the Securities and Exchange Commission today to share their frustration about section 404 of the Sarbanes-Oxley Act, the Competitive Enterprise Institute calls on Congress and President Bush to repeal this unfair law in its entirety.

?To deal with the problem of a few big business bad apples, Congress created a web of costs and mandates that are shackling innovation,? says Fred L. Smith, Jr., president of the Competitive Enterprise Institute. ?These rules disproportionately hurt the innovative entrepreneurs who run small public companies. And they've turned out to be a form of corporate welfare for the accounting industry that many wanted to punish after the scandals.?

The boom for the Big 4 accounting firms, coming at the expense of job and productivity growth in the general business world, is the subject of a new National Review article by CEI's Warren T. Brookes Journalism Fellow, John Berlau. Noting that ?the Big 4 are hiring big time and have stepped up their recruiting efforts,? he proclaims that ?what's good for the Big 4 isn't necessarily good for America.? He points to a survey finding that Sarbanes-Oxley has raised costs and fees 130% for middle-market public companies.

Berlau compares the breadth of 404 to the price and output-control schemes of the New Deal that were struck down by the Supreme Court. ?Things such as the technology used to derive accounting numbers must be audited every year by the accountants,? Berlau writes. Auditors usually do not know as much as company employees about which products, such as software, work best, and shareholders consequently could be hurt if employees are second-guessed on these highly technical items. ?If management ... has to go against its best judgment to please an auditor, shareholders could lose out as well.?

Berlau concludes that the law is clearly a threat to overall economic vitality and could lead to a major slowdown in business investment. Smith adds, ?Lawmakers must stand up to misguided activists, as well as the businesses that profit from the law's burdens, and undo the mess they have created.?

CEI is a non-profit, non-partisan public policy group dedicated to the principles of free enterprise and limited government.

For more information about CEI, please visit our website at www.cei.org.