People in The News


< Back
Compliance : Sarbanes Oxley : Auditing
BlackLine Systems Hires Chris Murphy
Leading financial close software company expands management team, adding ERP, SaaS Veteran to oversee revenue generation, partner network expansion as company continues to grow globally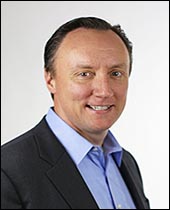 Chris Murphy
Chief Revenue Officer
BlackLine Systems


Enterprise-class financial software company BlackLine Systems has expanded its management team, hiring Chris Murphy, former senior vice president of Financial Solutions at SaaS (Software-as-a-Service) applications and ERP (Enterprise Resource Planning) leader Infor, as the company's first Chief Revenue Officer (CRO).
In this capacity, Mr. Murphy, a SaaS and ERP industry veteran, will be responsible for the company's revenue strategy, with an initial emphasis on sales and sales operations and growing the company's global partner network as BlackLine continues to expand in all regions of the world.
Mr. Murphy joins BlackLine following 10 years at Infor where he served as a cross-functional executive and played a key role in growing the company from $130 million to nearly $3 billion in sales. During this time, Mr. Murphy had direct responsibility for a global business unit representing over 20,000 customers with implementations in over 150 countries. In less than five years, Infor also became the third largest application software company in the world.
Mr. Murphy spent the previous 15 years in various sales, channel, business development, marketing and finance positions in other leading growth-oriented technology companies including Platinum Technology, Information Resources Inc. and Melita International.
"Chris' deep SaaS, ERP and sales ops experience and extensive network of partners and other contacts, coupled with a solid understanding of the pain points and needs of the Finance function, will be instrumental going forward," Therese Tucker, CEO and founder, BlackLine Systems, said. "Chris has terrific skills from his experience at several, growing technology companies where he was an important part of their long-term success."
Under Ms. Tucker's direction, BlackLine Systems revenues have increased more than 50 percent annually for the past seven years. The company has seen substantial revenue increases since moving to a SaaS business model in 2008. In 2013, BlackLine partnered with Silver Lake Sumeru, the mid-market arm of leading technology-focused global private equity firm Silver Lake, to do a recapitalization of the company and drive its next phase of growth. The CRO appointment is the first of several planned to round out the company's management team in an effort to strengthen and complement existing resources as the company continues to grow globally.
"We are looking to Chris to help us integrate and align all of the revenue-generating areas of the company, with an ultimate goal of driving revenue growth even faster in the future," added Ms. Tucker.
About BlackLine Systems
BlackLine Systems was the first to develop and offer a commercially available Balance Sheet Account Reconciliation solution. An experienced provider of software to companies from the Fortune 100 to beyond the Fortune 1,000, BlackLine provides quick-to-implement, scalable and easy-to-use applications that automate the entire financial close process to help improve financial controls for companies of all sizes. With more than 85,000 users in over 100 countries, BlackLine software applications complement existing Enterprise Performance Management (EPM), Governance Risk and Compliance (GRC) and Enterprise Resource Planning (ERP) systems.
Though ERP-agnostic, the BlackLine Financial Close Suite for SAP® Solutions is an SAP-endorsed business solution – joining the ranks of fewer than 40 other software offerings globally that are endorsed by the enterprise application software leader. BlackLine also is an SAP Gold Partner.
BlackLine offers clients its enterprise-class financial software in a simple and secure SaaS (Software-as-a-Service) platform. With a proven track record and a commitment to customer success, BlackLine seeks to reduce the burden the financial close places on accounting and finance professionals.
BlackLine headquarters are in Los Angeles, with offices in Atlanta, Chicago, London, Melbourne, New York City and Sydney to serve the company's growing global client base.