People in The News


< Back
Compliance : Sarbanes Oxley : :
Randy Lightbody Joins Recovco As CEO
Company Taps Industry Veteran To Lead Explosive Growth Initiatives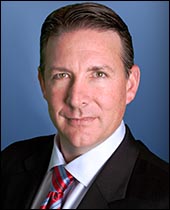 Randy Lightbody
CEO
RECOVCO


National due diligence firm and mortgage quality control and valuation service provider RECOVCO has welcomed former Digital Risk executive Randy Lightbody as its new CEO.
Lightbody, who previously served as executive vice president, sales, marketing and strategy for Digital Risk, is tasked with executing RECOVCO's strategic vision during the company's dynamic, rapid growth phase.
"Randy's acute vision, exceptional driven leadership, deep expertise and proven track record in the industry make him the ideal leader for our company for the long run," said Craig Pino, RECOVCO 's president "I'm thrilled to have him on board and look forward to tapping into his strategic vision and demonstrated ability to take RECOVCO to the next level."
Most recently as executive vice president at Digital Risk, Lightbody led strategy, sales and marketing efforts, helping the firm to more than double its volume in less than three years which played a pivotal role in the company's sale last year to global services provider, Mphasis – An HP Company.
Over the past 27 years, he has held various senior executive roles instrumental in building and deploying business solutions at companies including Morgan Stanley, Bank One, Royal Bank of Canada, and Countrywide Bank.
"I'm incredibly impressed by RECOVCO's entrepreneurial spirit and insatiable drive to create long- term client satisfaction and groundbreaking solutions in powerful new ways to help our business partners achieve their goals," Lightbody said. "I'm honored and excited to be a part of this innovative environment that is shaping the future of the mortgage landscape. I look forward to contributing to RECOVCO's continued success, vision for the future and next stage of accelerated growth."
About RECOVCO
RECOVCO, headquartered in East Meadow, NY and with offices in Irving, TX, Orlando, FL and Las Vegas, NV, Recovco touches over 10,000 files per month, providing servicing solutions, valuations, quality control, due diligence, underwriting, fulfillment, and auditing services that banks, mortgage companies and insurance companies use to ensure the loans of today and the past are pristine and free of possible repurchase issues and in compliance with all the new laws and regulations.