People in The News


< Back
Compliance : Dodd Frank : Supply Chain : Conflict Minerals
Deely Joins Supply Chain Management Practice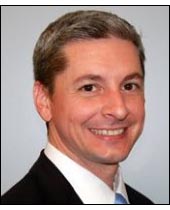 Kevin Deely
Senior Practice Director,
Supply Chain Management
Resources Global Professionals


Resources Connection, Inc. (NASDAQ: RECN), a multinational professional services firm and parent company of Resources Global Professionals ("RGP"), is pleased to announce that Kevin Deely has joined the Company as senior practice director of the Supply Chain Management (SCM) practice. He is focused on leading RGP's Conflict Minerals practice as well as developing solutions around supply chain risk, compliance and sustainability.
"We are thrilled to have Kevin as part of the leadership team for our SCM practice," said Jonathan Wesoky, RGP's global managing director of SCM. "Having helped companies develop innovative risk and compliance strategies, Kevin brings significant, hands-on experience to our Company. We look forward to utilizing his expertise to build upon our success in Conflict Minerals and with our broader Supply Chain Management offerings."
Based in Washington D.C., Deely comes to RGP from KPMG where he was one of the key leaders in the Supply Chain Strategy and Operations practice. While at KPMG, Deely was an integral part of the firm's Supply Chain Resilience and Conflict Minerals efforts supporting the development of methodologies, client engagement materials and delivering end-to-end Conflict Minerals programs.
Prior to KPMG, Deely was with Booz Allen Hamilton in the Strategy & Operations practice helping clients in the commercial and public sector. His background includes over 16 years in various supply chain operations and management consulting roles.
"I'm excited to be a part of RGP," said Deely. "Companies today face a multitude of risk and compliance challenges across their supply chains. By providing a flexible and value-based approach to solving these challenges, RGP offers a compelling alternative to traditional management consultancies. I look forward to helping companies solve these complex and emerging issues."
Deely received his MBA from University of Massachusetts at Amherst and has a Bachelor of Arts from University of Georgia. He is a former board member of the Washington, D.C. chapter of APICS and is an active speaker on the topic of supply chain risk and Conflict Minerals compliance.
RGP, the operating subsidiary of Resources Connection, Inc. (NASDAQ: RECN), is a multinational professional services firm that helps businesses execute internal initiatives. Partnering with business leaders, we drive internal change across all parts of a global enterprise - accounting, finance, risk management and internal audit, corporate advisory, strategic communications and restructuring, information management, human capital, supply chain management, healthcare solutions, and legal and regulatory services.
RGP was founded in 1996 within a Big Four accounting firm. Today, they are a publicly traded company with over 2,900 professionals, annually serving approximately 1,900 clients around the world from 75 practice offices. Headquartered in Irvine, California, RGP has served 86 of the Fortune 100 companies.
The Company is listed on the NASDAQ Global Select Market, the exchange's highest tier by listing standards.