People in The News


< Back
Compliance : Dodd Frank : Consumer Financial Markets
LifeLock Names Sales Executive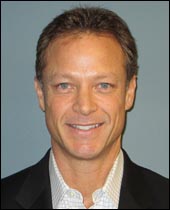 Miles Mahoney
Senior VP of Enterprise Sales and Alliances
LifeLock


LifeLock (NYSE: LOCK), an industry leader in proactive identity theft protection, has added to its leadership team with the announcement of Miles Mahoney as Senior Vice President of Enterprise Sales and Alliances. Mahoney comes to LifeLock from Altair Engineering where he served as President.

"Miles has deep knowledge of scaling successful technology businesses and I am delighted to have him join the LifeLock Leadership Team," said LifeLock President, Hilary Schneider. "Miles has differentiated experience in building successful partner sales and alliance organizations that enable absolute focus on partner needs – both at top global technology companies and entrepreneurial environments."

As the Senior Vice President of Enterprise Sales and Alliances, Mahoney will spearhead LifeLock initiatives to partner with enterprises in providing identity theft solutions to their customers. Mahoney has a proven track record of building successful global sales and alliance organizations predicated on laser focus on the enterprises' needs and the ability to deliver solutions that drive business results. He has previously held executive roles with SAS Institute, Crystal Decisions, Business Objects and Day Corporation. He received his Bachelor's Degree in Business Administration and Finance from Montana State University and a Master's Degree in Business Management from Pepperdine University.

LifeLock, Inc. (NYSE: LOCK) is a leading provider of proactive identity theft protection services for consumers and identity risk assessment and fraud protection services for enterprises. Since 2005, LifeLock has been relentlessly protecting identities by providing consumers with the tools and confidence they need to help protect themselves from identity theft and manage their credit. In October 2012, Javelin Strategy & Research named LifeLock Ultimate™ a "Best in Class Overall" identity theft protection solution and also named it "Best in Detection". In March 2012, LifeLock further demonstrated its commitment to combating identity fraud with the purchase of ID Analytics, Inc., a leader in enterprise identity risk management that provides visibility into identity risk and creditworthiness. ID Analytics, Inc. currently operates as a wholly owned subsidiary of LifeLock, Inc.