Roundtable

< Back
What is the single most challenging Sarbanes-Oxley issue today?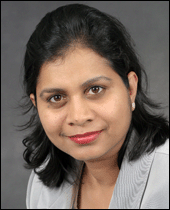 Veena Gundavelli
CEO
Emagia Corporation



The pressures of SOX have forced many corporations to look at their entire Customer-to-Cash process, especially the area of credit risk evaluation. Fortune 2000 corporations will place increased focus on ensuring Sarbanes-Oxley compliance related to financial processes affecting the balance sheet and cash flow statements. Whereas SOX had initially been mandated as a result of revenue recognition issues and corporate fraud, the scope has recently been expanded to delve into critical functions such as Accounts Receivable.

According to Veena Gundavelli, CEO at Emagia, the pressures of SOX have forced many corporations to look at their entire Customer to Cash process, especially the area of credit risk evaluation. The ability to properly evaluate customer credit-worthiness and establish an adequate system of internal controls around credit extension and receivables management is an important part of compliance continued We now see companies going through the initial audits are experiencing extremely high costs of compliance. These corporations are looking for new ways to avoid going through all this in the future. Leading companies that have embraced technology as an enabler will see significant competitive advantages along with lower cost of compliance in following years."

Emagia has conducted numerous surveys that have highlighted areas where corporations see opportunities to improve compliance around credit and receivables management including the following:

• With the number of Mergers and Acquisitions on the rise across multiple industries, the ability to gain a global view of credit risk has become a pressing need. In many cases, credit limits and payment performance of the same customer across different business units need to be measured together to provide a 360 degree view of the customers financial performance. By consolidating all this data into one single system for credit and receivables, companies can lay the foundation for faster time-to-compliance and improved decision-making.

• The ability to predict future bad debt exposure and keep close tabs on potential bankruptcy cases is an important consideration. A prime example of this can be found in the automotive industry, illustrated by the recent bankruptcy filing of Delphi automotive. Suppliers to Delphi who took proactive steps to mitigate risk fared much better than their peers in the industry. Leveraging a technology platform that continuously monitors a credit and A/R portfolio provides these benefits in addition to enforcing internal controls around ongoing changes to credit limits.

• Currently documented policies and procedures around credit and collections are often not up to par with the requirements of SOX Section 404. Having a consistent, structured approach to scoring customers credit and then following up with a clear audit trail of all credit decisions, follow up actions, and documented steps leading to any write-offs is necessary to gain certification.

• Additionally, Section 303 requires documentation of the policies and procedures surrounding the setting of bad debt reserves. It also calls for certifying an accurate Accounts Receivable balance. The timeliness and accuracy of these carrying out these activities requires real-time decision-making tools based on current and historical data.

Emagias cash flow management solutions have enabled Global 2000 companies to streamline and automate cash flow processes including credit, billing, collections, receivables, deductions, customer care, payables, treasury and executive decision management. Emagia solutions offer significant benefits such as reducing Day Sales Outstanding and bad debt expense, improving operational efficiencies and facilitating strong internal controls for Sarbanes-Oxley compliance.

Veena Gundavelli has extensive experience in the software industry and brings with her a strong business management background combined with a solid technical expertise.

A visionary and seasoned entrepreneur, Veena founded Emagia in 1998. Under her leadership and vision, the company established itself as the leader in Enterprise Cash Flow Management area with leading edge products and a marquee Fortune 100 and Global 2000 customer base.

Prior to founding Emagia, Veena was a cofounder and vice president of Solix Systems, a leading provider of enterprise applications services. Prior to Solix Systems, Veena held several management and development roles at Cisco Systems, Canon Information systems and other companies. Veena holds a MSCE from Santa Clara University and a BSEE from Osmania University