Roundtable

< Back
What is the single most challenging Sarbanes-Oxley issue today?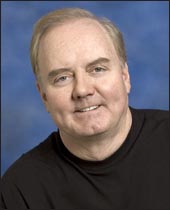 Mike Rohan
President and CEO
Rivet Software



With the initial implementation of Sarbanes-Oxley (SOX) behind us, the primary issue now becomes one of efficiency and sustainability. Improvements in the way financial data is reported and maintained gives a boost to both investor confidence and public perception, but it is imperative that businesses put in place tools that make Financial Integrity Management cost effective and efficient.

SOX elevates financial data, more than ever before, to the gold standard for the financial status of a company, yet it is often managed and maintained with a complex network of software solutions, each with wildly varying degrees of integration and steep learning curves.

Faced with the new standards for financial reporting, including SOX and the emerging standard of Extensible Business Reporting Language (XBRL), financial professionals should not also have to struggle to master applications barely suitable for the tasks.

Equally as important, the increased emphasis on Financial Integrity Management drives an even greater need for accurate and timely information throughout the entire financial supply chain, both internal and external to an organization.

Users must have software applications that are capable of aggregating data for an entire enterprise. This gives financial professionals the ability to obtain and organize data that span a number of database or reporting systems accurately and easily, right from their computer.

So, exactly what features and functionality do todays financial managers need in their financial reporting applications? In order to base these solutions on reality and not speculation, Financial Integrity Management solutions should be developed through close cooperation with financial professionals throughout the financial reporting supply chain.

Whats the best and most efficient way to transmit an earnings release? What format should be submitted to the Securities and Exchange Commission (SEC)? What would allow shareholders/stakeholders access to corporate results information in a transparent, timely fashion?

A focus on Financial Integrity Management applications places the right solutions in the hands of the people that need them most  the accounting and finance community. The other half of this equation is for software providers to stay abreast of current regulatory and reporting requirements to ensure that data is obtained and reported in conformance with the latest requirements.

A recent example of this is Rivet Softwares Dragon Tag XBRL enabler, which was conceived and designed for helping companies easily convert their financial statements into XBRL format. These XBRL document(s) can be used for both internal and external purposes, such a filing XBRL financials with the SEC under the Voluntary Filing Program.

Once an application is sold and implemented, it is important that software providers service what they sell. Support alternatives should bridge the gap between rote usage of the software and the complex decision-making that guide financial professionals through SOX.

The importance of consolidating financial data within an organization from entities across the globe under a single controlling umbrella is not to be overlooked. XBRL, with its promise of a universal language for financial reporting, offers promise in this area by creating taxonomies or dictionaries of reporting terms by country and/or by accounting standard (such as US GAAP and IFRS).

But users must have the capability to aggregate this financial data without resorting to the cumbersome query languages used in most modern database applications, or exposing the technical complexities of a standard such as XBRL to the end users.

For this, new applications must present financial professionals with a familiar face. Microsoft Office, the de facto standard for business software users, offers such a face. Applications designed around the familiar Office interface can reduce the learning curve dramatically.

At that point, SOX will not only provide a necessary and valuable service to the financial community at large, but will become a key element in the corporate bottom line.