Roundtable

< Back
What is the single most challenging Sarbanes-Oxley issue today?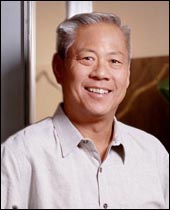 Marv Tseu
CEO
Active Reasoning



Most IT organizations have survived their first Sarbanes-Oxley audit. However, its not over. Every year IT organizations will be required to demonstrate compliance controls for the infrastructure and software supporting material financial systems. Because Sarbanes-Oxley is an interpretative piece of legislation, it doesnt explicitly detail requirements for the IT organization.

Ultimately, the external auditor has the final say on compliance requirements. Over the past year, the auditing community has learned more about the IT infrastructure and organization that supports material financial systems. As a result, the auditing requirements will continue to evolve. The criteria used during the 2004 audit may not be the same in 2005 and will create new challenges for the IT organization as they scramble to adapt to new requirements.

As companies plan for subsequent audits, they should continue to focus their efforts on change activities within the underlying applications and technologies supporting key financial systems. By taking a practical approach to compliance and focusing their primary efforts on establishing internal and external change controls, IT organizations can ensure smoother audits in the future.

Specifically, IT organizations should identify and establish change controls for the key directories, files, and processes supporting material financial systems. In addition, they should establish configuration controls for messaging systems that pass transactional data between financial repositories. Finally, internal application controls should be established for important database values and schemas.

Active Reasoning has helped many companies meet their ongoing compliance requirements through its policy-based operations management software that detects, guides, and audits change activities within the IT infrastructure.

As President and CEO, Marv Tseu brings to Active Reasoning more than 30 years of experience founding, developing, and leading technology companies.

As CEO and co-founder of SiteSmith, a provider of high-performance, mission-critical Internet site management services, Marv led the growth of the company from 11 employees in 1999 to 400 employees and $20M in revenues a year later, culminating in $1.4 billion acquisition.

Prior to co-founding SiteSmith, Marv was President of Structured Internetworks, Inc., a network communications hardware firm focused on facilitating enterprise traffic flow to the WAN and Internet. Previously, he helped lead Plantronics' leveraged buyout and subsequent IPO. He held various positions at Plantronics including Vice President of Sales and Marketing, and President of subsidiary Walker Equipment Company, and today serves as Plantronics' Chaiman of the Board (NYSE: PLT).

Marv also served as Executive Vice President of Marketing and Sales and as a Board Member at CIDCO, Inc., a telecommunications products company.

Marv holds a B.A. in economics from Stanford University.