Roundtable

< Back
What is the single most challenging Sarbanes-Oxley issue today?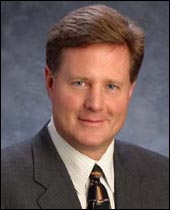 Thomas Hogan
President and CEO
Vignette



The most significant challenge is meeting regulatory requirements and implementing a governance best practices model while enhancing competitiveness.

The business world today is highly regulated, and it likely will become more so as Congress and regulatory agencies continue to respond to past abuses. In light of recent financial scandals, rebuilding trust in corporations and the public markets is a top priority for regulators including the Securities and Exchange Commission (SEC). We encourage our customers to view the regulations established by the Sarbanes-Oxley Act of 2002 in the context of implementing corporate governance best practices. Beyond just complying with the Sarbanes-Oxley Act, companies that effectively maintain control of business risk and provide transparency into records and information flow processes can actually improve business processes, enhance efficiency and increase competitiveness.

At the same time, rapidly evolving reporting standards and increasing regulatory scrutiny can make it difficult to implement an effective and efficient technology foundation for governance and compliance. Interpretation of the regulations is evolving in real time, and the only certainty is that the environment will continue to change. Organizations must stand ready to change their procedures accordingly.

What this means is that companies must operate in a highly regulated world and maintain their competitive edge by designing agility into their systems and processes. Vignette compliance and governance solutions automate and track information for key internal processes and controls. Theyre designed to install quickly and adapt to an organizations specific needs to generate rapid return on investment.

By helping organizations improve internal controls, automate business processes and quickly develop and refine compliance practices, Vignettes approach helps organizations increase their business efficiency.