Roundtable

< Back
What is the single most challenging Sarbanes-Oxley issue today?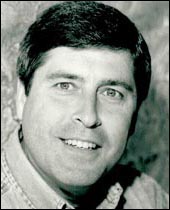 Ron Paquette
CEO
Clearview Strategic Partners



Organizational alignment through employee engagement is going to be the key to successfully implementing a Sarbanes-Oxley (SOX) solution. The task is a daunting one with many layers of controls, processes, practices and values being examined in a new light.

Alignment and employee engagement are important elements in creating an environment focused on improving internal controls. While some may think that the goal may be compliance, the ultimate prize is improved operational effectiveness and financial performance.

Even with all the internal controls, checks and balances and sophisticated technological solutions, it is still the human side of enterprise that will create, support and maintain an ethical and truly transparent organization. Without the participation of an aligned and engaged workforce, the cost of SOX compliance will never be recovered.

While system improvements are the focus of much activity, the task of engaging employees to embrace the new responsibilities requires a behavioural shift. Employees must not only understand these new more proactive roles, they must also accept them. The tone at the top must reinforce the commitment from senior management and the board of directors through words and deeds. This will be easier said than done. Years of employee cynicism and scepticism must be addressed before employees are going to buy-in and become engaged in the new SOX-enhanced organization. (A 2003 Harvard Business School study found that only 23% of respondents thought the bosses of large corporations could be trusted.) Be prepared for an evolutionary change, not a revolutionary one. Employees will have to have confidence that integrity and high ethical standards are in fact supported by the highest levels within the organization.

One of the first signals that employees will be looking for is open, two-way communication - where employee voices will be heard and respected, and where their observations, suggestions and concerns will be given due consideration and acted upon as required. Employees are acutely aware of the dangers associated with bringing forward information about wrongdoing or information critical of the organization or management. The fear of reprisals, retribution or being ostracized is very real and must be overcome. Establishing an anonymous reporting mechanism is a realistic approach to gaining employee trust and mitigating some of these fears.

Senior management and the board of directors must lead by example and be seen as ethical leaders. These ethical leaders must encourage ethical conduct in others, invite, and challenge others to defend business practices on ethical grounds, as well as other business considerations.

A recent study by the Association of Certified Fraud Examiners revealed that the most common method of detecting fraud is by a tip from an employee, customer, supplier or anonymous source, yet over 60% of fraudulent activities ran for more than a year before they were detected. How could this be? May I suggest you first examine how engaged your employees are in your organization. It may be your biggest challenge and your most important one.

Ron Paquette is the founder and Managing Partner of ClearView Strategic Partners, a management consulting firm specializing in organizational and communication effectiveness since 1997. He has helped many organizations conduct communication and effectiveness research, develop strategy and implement plans to ensure appropriate disclosure of information and to improve communication and overall organizational effectiveness and productivity. His consulting work has taken him to a wide variety of work organizations from the automotive industry to the publishing and financial services sector in North America and Europe. In 1998 Ron developed and introduced an innovative Employee Feedback System to the Canadian market. This independent 3rd party system allows employees to share their concerns, ideas and comments with senior management anonymously. In addition, Ron has led organizations through strategy and visioning assignments and team effectiveness training. ClearView Strategic Partners Inc. is based in Toronto, Canada.