Roundtable

< Back
What is the single most challenging Sarbanes-Oxley issue today?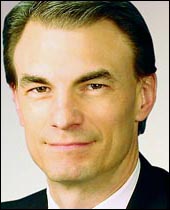 Greg Dukat
CEO
Indus


There really isn't a single most challenging Sarbanes-Oxley issue. There are three, including the following:
Visibility
Auditable integration from operations systems with backoffice systems
Flexible levels of approval
The visibility issue refers to the requirement of company executives to know where their physical and human assets are and how they are performing in order to intelligently attest to the operations and financial condition of their organization. I am constantly amazed at how many executives of publicly traded companies have no (or very little) idea of the current status of the assets in their manufacturing plants, their inventory of spare parts, or the amount of time wasted by their field service organization due to inefficient scheduling. Not only do these represent a huge portion of an organization's expenditures -- and therefore an important consideration in terms of SOx; they also offer a huge potential for savings via optimization with currently available technology.
This visibility can be enhanced by integrating operations systems (i.e., enterprise asset management, customer relationship management, field service management) and backoffice systems (i.e., finance, human resources, etc.). However, this integration can be a challenge in itself. And, the ability to provide an audit trail of information distributed amongst these diverse systems is an even greater challenge -- but in terms of SOx compliance, a necessity.
With visibility and auditable integration, organizations must achieve the next SOx challenge, which is the ability to allow flexible levels of approval within purchasing order systems, customer requests for service, or any area that requires document management or workflow within the enterprise.
The shared challenge among all of these issues is the need to rapidly deploy solutions in order to meet the government-mandated time requirements. Fortunately, forward-looking solutions vendors are developing software on open architectures enabling seamless and efficient integration amongst these heterogeneous systems.

Gregory J. Dukat was named president and chief executive officer of Indus on February 1, 2004. He joined the company in 2002 as executive vice president of worldwide operations, to lead Indus' global sales and marketing efforts. In August 2003, Gregory was appointed president and chief operations officer, assuming responsibility for all sales, marketing, customer service, product strategy, and product development functions. In this capacity, he led the development of a clear and more defined vision for Indus software and service solutions, while playing an integral role in two acquisitions and a notably expanded client base.

Dukat has 18 years of experience in sales and operational leadership in the organization-wide software arena, including a tenure as vice president and general manager at J. D. Edwards & Company. While there, Gregory was repeatedly recognized for managing the company's top operation and improving its revenues, profit, and customer satisfaction.

A board member of CSS Consulting Corporation, Gregory holds a Bachelor of Science degree in business administration from the University of New York at Buffalo.