Roundtable

< Back
What is the single most challenging Sarbanes-Oxley issue today?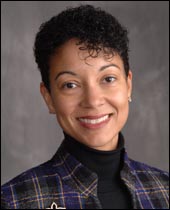 Shellye Archambeau
CEO
MetricStream, Inc.



The single biggest issue with Sarbanes-Oxley compliance is not how you can achieve compliance this year - it is how you can setup a repeatable and predictable process within your organization to stay compliant at a dramatically lower cost. In their race to meet the deadline to comply with Section 404 of the Sarbanes-Oxley Act, companies today are following the path of least resistance; they are adopting a manual approach to documenting their internal controls and processes using Word, Excel and/ or Visio. They have had to staff this effort with large internal teams and external consultants to complete the process before the looming deadline.

However, such an approach to solving the Sarbanes-Oxley compliance problem is not repeatable and scalable and does not enable enforcement and audit of processes and controls once the documentation is completed. Without the use of enabling technology, such a manual approach would have to be repeated every year since business processes are never static and controls have to be re-tested to ensure ongoing effectiveness. The CEOs and CFOs are becoming very sensitive to the cost of compliance and are challenged to streamline and automate the steps needed to make the entire compliance process less resource intensive. At MetricStream we are building technology to dramatically reduce the overall cost of compliance.

The MetricStream Corporate Governance solution is built on a business-user friendly business process management platform that automates people oriented processes. It allows business users to design internal controls, document, manage and test processes, and monitor and audit effectiveness of internal controls.

As the CEO of MetricStream, Shellye Archambeau is responsible for running all facets of the business. Ms. Archambeau has a proven executive management track record and over 20 years of experience driving sales growth in the technology industry. Prior to joining MetricStream, Ms. Archambeau was Chief Marketing Officer and Executive Vice President of Sales for Loudcloud, Inc, responsible for all global sales and marketing activities. At Loudcloud she led the transformation into an enterprise-focused company while growing sales 50% year over year.
Previously, she served as Chief Marketing Officer of NorthPoint Communications, where she led the design and implementation of all sales and marketing strategies. Ms. Archambeau also served as president of Blockbuster, Inc.'s e-commerce division and was recognized by Internet World as one of the Top 25 'Click and Mortar' executives in the country in June of 2000. Ms. Archambeau spent the prior 15 years at IBM, holding several domestic and international executive positions. Ms. Archambeau serves on the board of directors of Arbitron, Inc. and the Forum for Women Entrepreneurs and Executives. She earned a B.S. degree at the University of Pennsylvania, Wharton School of Business.