Roundtable

< Back
What is the single most challenging Sarbanes-Oxley issue today?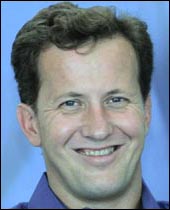 Patrick Taylor
CEO
Oversight Systems



While one of the first steps toward SOX compliance involves the documentation of controls, the most challenging aspect of Sarbanes-Oxley compliance requires ongoing monitoring of and reporting on the effectiveness of those controls. This ongoing monitoring of controls demands a new level of transparency into all transactions within financial systems.

Every company faces a rush toward documentation, but compliance officers and financial executives must reevaluate their financial processes for the long haul and implement continuous monitoring. By essentially auditing every transaction for accuracy, misuse and misconduct, continuous transaction monitoring serves to verify and validate every transaction in real time as compliant or non-compliant. Continuous transaction monitoring software is a more cost-effective and timely way to monitor every transaction  which would be too costly and to time-consuming to monitor by auditors.

With this level of transparency into financial systems, enterprises can then stop chasing Sarbanes-Oxley compliance and apply continuous transaction monitoring to eliminate financial errors and fraud, improve business processes and boost their bottom line. Systems-based fraud and financial errors can be stopped before payment leaves the door. Enterprises can evaluate transaction processes, such as within accounts payable, for common error and identify trends over time. Most importantly, enterprises can boost their earnings by ensuring the accuracy and integrity of their financial systems.

Oversight Technologies solutions are deployed in Fortune 500 companies and large government enterprises to provide this transaction-level transparency into their financial operations. Oversight's solutions monitor every transaction within a financial system by applying the same tests, analysis and scrutiny that internal auditors and fraud examiners apply in their sample-based audits today.

Mr. Taylor is recognized as a leader in the convergence of controls monitoring, information security and the implementation of technology to boost corporate governance. As CEO of Oversight Systems, Patrick is responsible for understanding customer needs for continuous transaction incident monitoring and making sure those needs are met in Oversight's product development. Patrick recognized that most IT security focuses on perimeter security and ignores the greater inside threat from insiders who abuse their system privileges to commit fraud. After speaking with executives from across the country, Patrick launched Oversight Systems to pioneer the concepts and technology for continuous transaction incident monitoring.

As a respected information security industry insider who served in various product management and strategic marketing roles with Internet Security Systems and Symantec, Patrick is a frequent speaker at conferences, such as RSA, Networld + Interop, Comdex, NetSec and the Goldman Sachs Information Technology Conference.

In addition to his previous experience with ISS and Symantec, Patrick worked in leading roles with ORACLE, Red Brick Systems, GO, Air2Web and Fast-Talk. Patrick has a Bachelor of Mechanical Engineering with honors from the Georgia Institute of Technology and a MBA from the Harvard Graduate School of Business Administration.