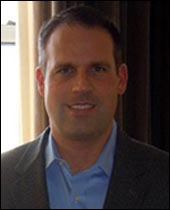 Louis Takacs
Strategic Director, Products and Services
ComSci


For any business to be successful, it needs to be built upon a solid technological foundation with tools and processes that enable employees to communicate and perform their jobs effectively. Yet, success is not just about ensuring that the company has the systems in place to keep it running; organizations on the cutting edge understand that they must continually innovate their processes and operations to remain truly competitive and ahead of the pack.
What separates the companies that take a "business as usual" approach from those that commit to continuous improvement is having a deep understanding of their business's technology costs and consumption. Without such insight, the company won't be operating as efficiently or cost effectively as it needs to in today's business environment.
The key to achieving that state of ongoing innovation is the ability to accurately forecast and budget IT costs – a necessity to improve decision making and ensure all technology investments align with the company's overall business strategy. There has been increasing maturity around IT finance and business management processes and solutions that can give organizations the capabilities they need to better manage their IT investments. Organizations have the opportunity to gain more visibility into their IT costs and utilization, which is the first step to foster a culture of continuous performance improvement that harnesses the full potential of technology to achieve strategic business objectives.
Impediments to IT Optimization
As organizations grow, their ability to understand and identify the technology solutions, applications and services that make sense from a financial and business perspective is essential. In addition, they must be able to fully manage the utilization of these solutions across the enterprise. All too often, though, organizations are unable to effectively budget and forecast their IT usage and spending, which hinders their ability to optimally fund innovation.
Another challenge is that typical corporate and budgeting solutions often fail to give a complete view of existing IT products and services and their costs. This is because IT data is often stored in disparate systems and silos, preventing the organization from getting an enterprise-wide view of their IT utilization. Moreover, traditional corporate budgeting and allocation solutions don't provide the specific information needed to optimize IT and technology investments.
If the company lacks a precise method for measuring technology use at all levels, rather than just taking an overall, enterprise-wide view, the organization will be unable to acquire the detailed insight into its technology costs or identify redundancies in technology. In addition, it won't have the information needed to define a total cost of ownership for applications, projects or individual products or services in the IT portfolio.
This lack of insight stems from the fact that enterprise-level planning systems typically present information about IT costs as a single line item, preventing the granular-level insight required to make smarter decisions about technology. Also, such budgeting systems fail to deliver the impactful transactional data that helps the organization better comprehend the supply and demand of IT services and their consumption, utilization of servers and storage consumed. However, when utilizing a comprehensive IT budgeting and forecasting solution, the company benefits from gaining access to data regarding such things as when maintenance contracts will expire and whether or not they will be renewed, ensuring it can be proactive and make more strategic choices in how it invests in IT.
Identifying Company Needs and Current Spending
With organizations facing more pressure than ever to ensure their IT budget is allocated to revenue-generating activities, it is important that they communicate and measure the value of IT in a way that resonates with company leadership; this is the first step to driving innovation. To get to that point, however, the company must be able to directly tie its IT investments to positive business outcomes, by gaining complete visibility into the total cost of the products and services that IT delivers as well as accurate budgeting and forecasting of IT expenditures.
There are several best practices organizations can take to increase visibility, the first of which is to look at their own internal operations and processes. To get a better understanding of its technological needs and use, the company should be able to answer the following questions:
How much does it cost to provide a particular IT service to a cost center, business unit or region?
How does current IT services spending compare to industry benchmarks?
How is technology consumed across the business, down to the user level?
Is there optimal investment for the service level required?
Is supply aligned with business demands?
By answering these questions, the company can get a better idea of what it currently spends on IT and whether it gets optimal return on its investments. But the organization must also consider factors beyond just spending to make sure it gains more control and better visibility of its IT products and services. Examining IT from multiple dimensions and being able to accurately measure technology consumption at all levels can bring positive results today and ensure the company operates sustainably for the future.
Finding a Comprehensive Solution
Achieving a state of continual improvement in regard to IT budgeting and spending requires the use of transactional data to understand and predict what actual demand will be in the future. A robust IT financial business management (ITFBM) solution can provide the information that gives the company the insight needed to not only run the business, but ensure it continually improves its operations. As such a solution enables the company to budget its IT spend by each employee, contract workers and expected hires, as well as any vendor and transaction activity to identify non-personnel costs, the organization gains the necessary insight into its current consumption rates and can more accurately forecast its spend going forward.
The comprehensive financial and business intelligence provided by the ITFBM solution also enables more strategic planning by illustrating opportunities to optimize or reallocate unspent IT budget dollars and dedicate them to more revenue-driving investments. As an added benefit, it can also provide access to roles-based KPI dashboards and information to link consumption data with financial data. This allows the company to understand its IT spending by region, division, department and individual employee and to categorize each spend based on its impact on the business and type of expense.
With greater depth of vision into the total cost of IT that an ITFBM solution allows, the company can ensure more optimal, fact-based decisions. When the company can aggregate its IT spend data, and turn it into actionable information, it gains a significant competitive advantage. In addition to greater transparency and control over its IT financial and business management, the company gains iterative enhancements in budgeting, planning, cost modeling and cost recovery that contribute to continuous improvement.
Benefits of Greater Visibility
An ITFBM solution provides clear insight regarding the technology the company uses and in what amounts, equipping the company with the data required to define and optimize a business-facing technology services catalog. Having such collateral enables IT leadership to communicate the value of its products and services in business terms that better resonate with employees, business managers and leaders.
The company also benefits from creating roles-based balance scorecards for the individual manager or executive that include key metrics for forecasting and reforecasting. This way, company leadership can rationalize their entire IT portfolio and determine how much it costs to provide a particular IT service. As an added option, they can determine how that spend compares to industry benchmarks to ensure they provide the right level of investment for the service level required and that supply is properly aligned with demand.
The right solution can take the company beyond just running the business by providing the information needed to positively change its processes. With the added insight an ITFBM solution delivers, the company can uncover usage data that might otherwise go unnoticed. For instance, the solution can enable a business unit manager to see that the company has 20,000 email accounts, but only 15,000 employees. Equipped with this knowledge, they can make better informed decisions to ensure the organization operates more cost effectively.
Another benefit of a comprehensive ITFBM solution is that it can be implemented easily, typically in a matter of months, compared to the year or more it could take to implement an enterprise-level ERP system for IT. Moreover, such a solution can be linked seamlessly to existing corporate planning systems without the need for in-house expertise typically required for an ERP solution.
Tips for Selecting an ITFBM Solution Provider
In order to realize the benefits that an ITFBM solution can bring to the organization, the company must first find a provider offering specialized software that delivers a complete and accurate view of the IT products and services they utilize and the associated costs. In addition to addressing present needs, the provider should offer solutions that increase the IT management maturity levels and add iterative value to the organization.
To gain maximum benefit and implement strategies that will ensure the company reaches a state of innovation, the company should seek a provider offering experienced counsel and best practices to ensure the software is used optimally to manage data-intensive operational work and continuous improvement. Also crucial is expertise in aggregating a combination of disparate data, while providing the ITFBM support services and resources required to get the job done.
Another major component is selecting technology solutions from a provider that possesses the necessary technical knowledge and deep IT financial domain experience. This way, the company can achieve optimal results without the need for in-house expertise. Overall, the provider should ensure their software applications perform as intended to their defined service levels while delivering accurate visibility into the costs of IT products and services and their consumption levels.
The company should also know in advance what is, and what is not, included as part of the solution. Understanding how all aspects of ITFBM processes will be managed, and who is responsible for what, is imperative. Similarly, the organization needs to ask how the provider will manage change, how variances impact the service or costs of ITFBM solutions and whether change management is included as part of the service agreement.
In addition, the provider should offer a system of checks and balances to ensure accuracy of data source files and outputs. All ITFBM solutions require repeatable processing of IT systems of record, and the provider should offer an extra set of resources to ensure continuous operation at the highest level of accuracy and regularly review information for variances to account for changes like acquisition activity or the decline in the use of a particular technology. This way, such events are accounted for and reported accurately.
It is also important to find out everything that is included with the costs of the solution. Identifying what is considered standard and what is extra is essential to understanding the value of the solution and to be able to budget appropriately. Some questions to ask the provider include:
Are software upgrades included with the initial costs of the solution, or are they charged incrementally?
Are there additional costs for professional services after the initial one-time implementation fee?
Are business process services included, or offered as an option at an additional fee?
Should the corporate systems of record that form the ITFBM data repository change, are there additional fees to add multiple data sources?
The ITFBM solution provider should operate with the company's best interests in mind. That entails a full commitment to provide the support needed to deliver the solutions that will lead the company to IT cost optimization. For best chance of success, the provider should serve as more than a vendor; it should be an extension of the IT team to mitigate and manage change and ensure the company maintains success well into the future.
Gain Better Visibility Today, Achieve Better Results Tomorrow
More and more, organizations seek to better manage their IT spending and budgeting and accommodate for their unique forecasting challenges. A robust and comprehensive ITFBM solution can provide organizations the insight needed to achieve a better state today, and the insight into their IT usage and spending to commit to ongoing improvements in the future. With the enhanced visibility into the costs of IT services being provided, an ITFBM solution is essential to aligning technology investments with business priorities and bridging the gap between an IT organization and the rest of the business.
With increased financial transparency and visibility, the company gains a much better understanding of the value of IT and can take a more accurate approach to governing and budgeting its investments. Necessary for success, however, is to work with the right ITFBM solutions provider that can ensure positive results in IT forecasting, cost modeling and cost recovery.
Increasing IT cost transparency and rationalizing the company's technology portfolio is an ongoing process; seeking a partner that is flexible and willing to work with the company as conditions and needs continue to change is crucial. The best ITFBM solution is more than just software. It should also include the expertise, best practices, processes and domain knowledge that can enhance the company. This way, the organization can move beyond "business as usual" and achieve a state of constant improvement and innovation.

Louis Takacs
Strategic Director, Products and Services
ComSci

With more than 20 years of software architecture and management experience, Louis Takacs is responsible for setting the strategic direction of ComSci's products and services. Prior to joining ComSci, he was vice president of development at TSL, one of the world's largest telecom expense management companies where he worked on the overall development and design of its enterprise software.
Most recently, Louis played a pivotal role in re-architecting ComSci's software into enterprise Software-as-a-Service (SaaS) to expand its market opportunities and address demand from the company's growing client base. In addition, Louis fully deployed an agile software methodology, which applied agile and iterative methods to the development process. Through this process, ComSci has achieved the ability to quickly bring products to market along with addressing client requirements in a timely manner. Louis is also a Certified ScrumMaster.
Louis has a BS in computer science from Kean University and he completed the Leadership Development program at the Rutgers Center for Management Development.